Houses for Rent Olympia and Tacoma Loves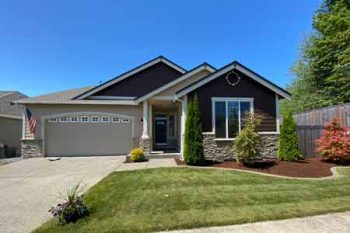 When you're looking for a home for rent in a charming neighborhood, you should find a place to settle down, not settle for. This is a challenge due to the shortage of houses for rent in Olympia WA, Tacoma, University Place, Lakewood, Dupont, Steilacoom, and Fircrest. Rather than settling, let us at Olympic Rental and Landlords Services LLC understand what you are looking for and then see how we can help you. This may mean checking back with us regularly and, most importantly, being ready to react immediately and apply for that special property that catches your eye. Along with photos, we post videos of almost every property we offer so you can do a remote walkthrough.
Tell our Olympia property management what you're looking for
We start by listening to you. When you talk to us, we note your price range, proximity to work and school district, size, whether you want hardwood floors or a washer & dryer, and any other important features. Once you've given us your criteria, we begin to narrow down the possibilities and then show you as many properties in the Tacoma area from our Olympic rentals that fit your criteria. Sometimes we may know of properties that are coming up that may fit your criteria but that are not yet listed, including Tacoma apartments for rent. Choosing to rent a home should be exciting, but we know it can also be stressful because of the housing shortage in our area. We work hard to eliminate as much of the strain as possible for you when you're searching for that ideal rental property.
We make things easy for you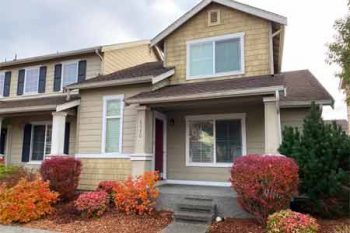 Here are just a few of the ways we ease your path to finding and settling into the right home:
We are available to show homes for rent every day of the week, including after normal hours and on weekends. We know that people have varying schedules, and we want to be able to show potential homes for rent when the time fits your needs.
We have an online rental application for your convenience once you have found the right property for you.
We're here to help you care for your home. If you need information about caring for part of your rental home you have never dealt with before, don't be afraid to ask us. We're familiar with our properties and will walk you through every part of your new home at move-in. If you have any questions about your house rental later, we'll answer them promptly.
We have our own maintenance crew and usually respond first to care for both emergency and ordinary maintenance needs. Our expert technicians have the training and experience to get the job done right and help diagnose even the most challenging problems.
We utilize local suppliers, so even during appliance, parts, and material shortages, we can usually source items and make necessary repairs or replacements in a reasonable time. Our local connections have really paid off during the COVID-19 challenges.
Olympic Rental & Landlord Services Is Your "Near Me" Property Management Company
Olympic Rental & Landlord Services excels as a reputable rental management company with a strong reputation in the market. Our extensive presence and positive Google reviews demonstrate our reliability and professionalism. Customer service is our top priority, and we are dedicated to guiding you through the entire home rental process, providing support and assistance throughout your tenancy.
We understand that finding and choosing a rental property can be overwhelming, which is why we are here to alleviate your stress. Our services extend beyond the initial property search and viewing. We will assist you with every crucial step, including application submission, thorough review and screening of your application, lease agreement preparation and signing, comprehensive move-in inspections, and ongoing communication for maintenance requests or any concerns you may have.
Additionally, our commitment doesn't end after you move in. We will remain by your side throughout your tenancy, whether you are getting a townhouse for rent, a house, or an apartment rental. From facilitating open lines of communication to promptly addressing any maintenance issues, we ensure that your living experience is hassle-free.
Our Wide Variety of Single-Family Rentals Has Something for Everyone
We understand that everyone has specific wants and needs. That's why we have single-family homes with ample space and small multiplex (2 – 4 units) properties of different square footage, so you can live the way you want. Check out our current selection of rental properties, then call or contact us today to schedule your showing. Even during these times of housing shortages, we continue to grow and add exciting new properties.