Rental Homes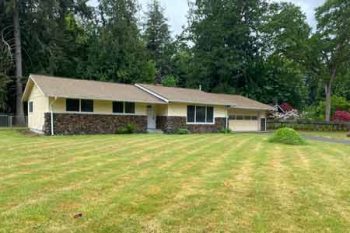 Olympic Rental & Landlord Services LLC is the property management company Thurston County trusts to find rental homes in Olympia and the surrounding area. With over 30 years of experience in property management, we always have great homes in Olympia to choose from. As a responsive company with an open-door policy, you won't find it this easy to rent from anyone else. We understand the needs of both those looking for a new home and residents living in homes that we manage.
Some of the reasons people choose to rent from us are:
Extended Hours – We show properties 7 days a week and after hours to fit your schedule.
Fast Maintenance Response – We have our own maintenance team who can get to you quickly and if they can't fix it, call in the appropriate vendor.
Fair and Honest – No hidden fees. No tricks. We are open and honest throughout the process.
Continual Support – We are here to answer questions and help you succeed in your rental home.
Online Information – We have listings online for you to review as well as an online application process.
Dedicated Staff – We have a good staff-to-resident ratio and are real people. Our property managers are all licensed brokers who have the authority to get the job done for you. No overwhelmed staff who don't have time for you. Our properties are well managed by caring, attentive people.
The Right Rental Home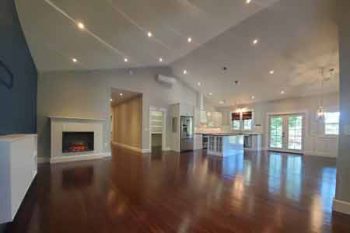 There is currently a severe shortage of homes for rent in our region.  So why chose us? Because we go the extra mile. We start by listening to you and what you are looking for. We know finding a rental home in Olympia can feel overwhelming. Each rental home has pros and cons, and every rental company manages it differently. We start by listening to what is on your list for the perfect rental home and the rent range you would like to stay within. Do you need to be near a specific school district? Do you need a fenced yard for your dog? Are you looking to stay on one side of town to be near to your work? We take that all in and get to work narrowing down the right options for you.
Our extended hours allow us to work with your schedule to show you potential homes. We also offer detailed inline listings with videos of all rental homes so you can search for the right home at your convenience. When you make your choice for the rental home that is right for you, we also offer an online application process. Our staff is knowledgeable about each property and is happy to take the time to answer questions or go over rental details with you.
Contact us today to start your search for rental homes in Olympia. Come see the difference our team makes. To us, you are never just a body filling an otherwise empty unit. You are our customer, and we care about your experience with us!
---
We enjoy being part of the community. Check out some of the ways we give back to the area.