Property Managers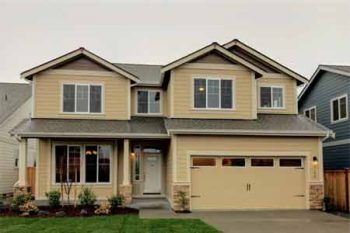 With more than 30 years managing rental properties, the property managers at Olympic Rental & Landlord Services LLC have the inside scoop on just about everything. Not only do we know the South Sound area inside and out, we understand the best ways to maintain both the rental property as well as good tenants. Our property managers in Olympia and surrounding areas focus on building relationships. Good communication with property owners, renters, maintenance crews, and service providers is pivotal to keeping a lasting, positive relationship.
24-hour service for tenants. We understand that emergencies don't schedule themselves between 8am and 5pm. That is why we offer 24-hour service, 7 days a week. We are here to support the property and the people living in it, no matter the day or time, and no matter the need. That is how you know your property is being looked after by conscientious property managers!
Experienced property managers. Knowing the business means knowing the right questions to ask. We get all the important details about your property, and the decisions you would like made about it, upfront. That way we take the responsibility off your shoulders. We allow property owners the freedom of knowing their property is being managed just as they want it to be.
Prompt payment and communication. Everything we do is prompt. If we miss your call or receive an email, we get back to you right away. Vendors and owners are paid on time, every time. We see this as our responsibility as excellent property managers. No loose ends. We are on top of things so people can relax and know they are in good hands with us.
Property Managers Who Care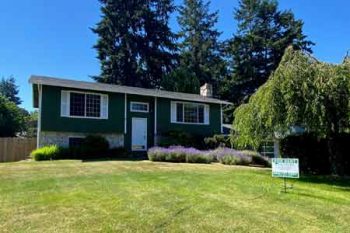 We know there are many options out there when it comes to property managers in Olympia. We strive to excel through honest, responsible care for all aspects of property management. Our excellent reputation with both tenants and property owners allows us to keep properties filled by advertising houses for rent and ensuring everyone is happy.
With our experience and efficiency coupled with our outstanding knowledge of Olympia and the South Sound areas, we are the go-to name for property managers.
Contact us today to find out what our property managers in Olympia can do for you.
Also serving
---
Property Managers Olympia
As the state capital, Olympia, Washington has much to offer. Not only does it have the unique educational system of Evergreen State College, Olympia also has a thriving downtown area alive with shops and eateries. Additionally, Olympia offers Capitol Lake Park, which has a paved walkway going the full one and a half miles around the lake. On warm days many walkers, joggers, volleyball players, and more head to the lake and the grassy park surrounding it, to take in the sun.