Property Management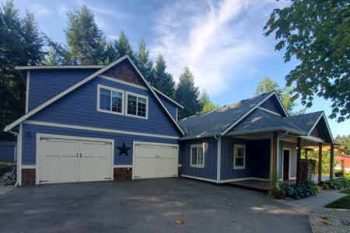 Your property is one of the most important investments you may ever make. At Olympic Rental & Landlord Services LLC we understand that rental value is critical to your bottom line. That is why we go to such great lengths to offer stellar property management and excellent service for all types of homes for rent in Tacoma. We go the distance to ensure you get the most for your investment while also keeping it in excellent condition. Having been property owners who have used property management services ourselves, we have a unique understanding of your needs. We have over 30 years of experience in the rental management and real estate industry in Tacoma working for you!
Get the Most Out of Your Property's Rental Value
We offer a range of property management options, depending on which services you need. We work with you to meet your budget and level of property management needs for your investment property. Services vary depending on the age and condition of the rental property, the location, and the number of properties to manage, as well as which options you would like included. For the services we offer, you will not find more thorough property management in Tacoma.
Pierce County Property Management Company
When you trust your property to Olympic Rental and Landlord Services you get to work with a quality, trusted property management company in Tacoma, Washington State! We understand that your bottom line is impacted by many factors. It is not about asking for the highest rental income possible, when that may cause a rotating door of low-quality tenants and long periods of vacancy. We also understand that discount property management firms may cause more harm than good when they use discount maintenance services or are unable to hire enough qualified managers. We have 2 to 3 times the licensed property managers per property than what you generally find in the Tacoma property management industry.
What Makes Olympic Rentals Different?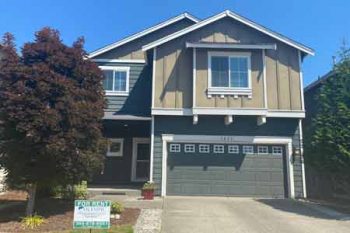 We show properties 7 days a week, in order to reduce vacancies times.
We have our own maintenance team. This allows us to respond in a timely manner and at a lower cost to maintenance requests.
We think long-term. That means establishing the market rate that will balance getting a property filled and attracting the best-qualified tenants.  It also means that we give our owners data-based advice on what they should be planning for in terms of maintenance
We offer round-the-clock care. Whether it is maintenance or a late-night delivery of a refrigerator, our staff, vendors, and technicians all make up a property management team that hustles to keep your property running smoothly. Customer service is critical when it comes to a successful rental property.
No charging ridiculous fees. We have seen property management firms who see everything as an opportunity to insert a fee for the property owner. We don't see it that way. We offer stellar property management in Tacoma, WA by charging a fair price, upfront, and then doing the best management and customer service possible. It's that simple.
We offer property owners a monthly portfolio detailing updates about the property as well as the sales and rental markets in Tacoma, WA, and surrounding areas of Pierce County.
Regular property maintenance checks are performed as a preventative measure to keep your property in its best working condition.
Profit and loss summary statements are provided each month. We make them easy to read and understand so you know exactly what your rental income and property expenses are.
Ongoing property management support to tenants includes training them to care for the property, its appliances, and its systems.
Contact us to see the difference we make in property management in Tacoma.
Call (253) 777-5591.