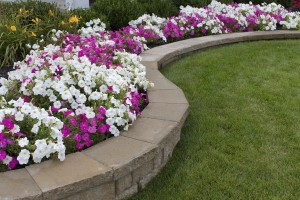 As school lets outs, graduates and families are moving on. This is the time of year when more people are looking to move than any other. Olympic Rental & Landlord Services LLC is republishing this blog as it is that season again, and this blog has been a popular one. Here it is again, back by popular demand.
Originally published in May 2015:
It's time to get your property into shape again. The weather is warming up and people are getting outdoors. That means sprucing up your landscaping and upgrading your curb appeal. Get your property ready for the most popular moving seasons: spring and summer. If you are feeling overwhelmed doing this alone, don't forget that help from your favorite property management team in Tacoma is just a phone call away.
Tips for Property Property Cleanup
Out with the old. Start by getting rid of any dead plants and foliage debris. Remove anything that has fallen or didn't make it through the winter.
Now that you know where there are holes in your landscaping, in with the new. Replace dead trees and shrubbery with living plants. This is a great time to consider adding privacy landscaping or upgrade the overall look of the lot.
Plant flowers. Add color and design to the look of your rental property by spreading some decorative flowers. Not only does this add curb appeal, it also shows potential renters that you care about the place enough to maintain even temporary gardening.
How are your signs? It goes without saying that shabby signage makes a larger statement about the lack of care in a rental home than it does in positive advertising. If winter has done a number on your signs, get them touched up or replaced.
Don't forget your office space. Do some spring cleaning in the office. As potential tenants look around while filling out all the paperwork, you want the space to be free of clutter, dust-free, and looking vibrant. Add some decor, vases of fresh flowers, or other small touches that show you know people are looking around, and you care how the office looks to them.
For more about this or other tips on property management in Tacoma Contact us at Olympic Rental & Landlord Services.