Property Managers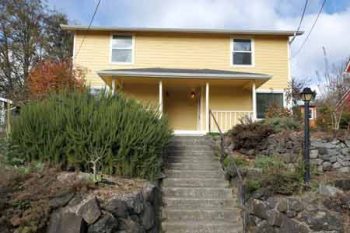 Having the right landlord can make all the difference between loving and hating your rental property. Knowing the keys to keeping occupancy rates high and maintenance costs low is a fine balance. With over 30 years as property managers in Tacoma, at Olympic Rental & Landlord Services LLC we know the area and we know the business. We start with open, honest communication. Offering different service packages, we ensure you can find one that fits your budget. With round-the-clock care available from our own maintenance team, we keep excellent care of your property while keeping expenses low.
Our property management services save you time and money
Our services save property owners time and money. If you add up all the little services you need to provide for a property, as well as advertising, background screening of potential tenants, and your own time and energy making yourself available for unforeseen problems, it adds up quickly! Our property management team works hard to find good tenants and keep them happy. Having our own service providers and good relationships with vendors means lowering those costs. We take the stress of late night calls to fix a leaking pipe off your shoulders. In the end, you are spending less and using less effort while maximizing your profit.
There's lots of wonderful people and places in Tacoma, and you can join them!
There is so much to enjoy about the Tacoma area. With a diverse population and prestigious schools, there's a lot to love about living in America's #1 Wired City.
We have Property Managers You Can Trust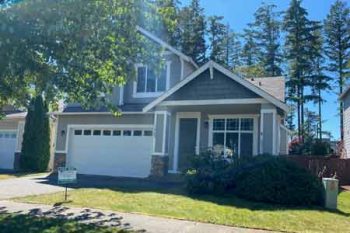 At Olympic Rental & Landlord Services we don't believe in tacking on ridiculous fees. We have seen invoices for companies who want to add in a fee for your income tax report form at the end of the year! That kind of nickle-and-dime fee structure is a dishonest practice we don't indulge in. Our property managers prefer to develop long-term relationships with our property owners.  Each month we offer you a profit and loss summary statement and intentionally make them easy to read and understand. If you call our office with questions, you get honest, upfront answers.
Wondering what's going on with your property?
Each month, you'll receive a monthly portfolio detailing anything new going on with your property as well as updates on the home sales and rental markets in the area. This kind of detailed research on your property will keep you fully informed should you ever need or want to make a decision to sell your property. It also allows you to understand where the rental prices sit in comparison to the surrounding area. You will see that our property managers get you the most we can, while still keeping a property "rentable."
Choose us to handle the details for you
It is best to find a balance in rent that is affordable for local residents, yet maximizes your income. Some companies go straight to the top of the rental scale, asking for as much as possible in the area. At the end of the year, the high turn-over rate and long periods of time that the property goes unoccupied seriously impacts the bottom line. It takes an experienced property manager in Tacoma to find a good rent to set that makes it easier to find good long-term renters while not going below the potential rent the location can yield. Call or Contact us and let us find dedicated property managers!