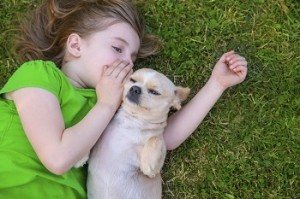 If you are a landlord, you have probably debated at some point the pros and cons of allowing your tenants to have pets. While there are certainly many pet horror stories, there are also good reasons for being pet-friendly. Companies that are experienced in property management in Tacoma WA can help you determine the best pet policy for your property.
Pros of Letting Renters Have Pets
Bigger Group of Prospective Tenants
If you allow pets, it increases your tenant pool and you have more options from which to choose.
More Revenue
It is not uncommon for landlords to charge an additional monthly fee for having a pet. This can add up to hundreds of dollars, or more, per year in additional rental income.
Happier Tenants
While this is not universally true, some people believe pet owners are generally happier and more compassionate than people who don't have pets. While you may not be totally thrilled with having dogs and cats on your property, you might actually have more pleasant tenants if you do.
Cons of Letting Renters Have Pets
Property Damage
One of the downsides of allowing pets is that they cause damage. If you choose to allow animals, it is important to carefully note the condition of the property when tenants move in and have them sign off on it. That way, any difference is clear when they move out and cannot be easily disputed if they lose some of their security deposit.
Disruptive to Other Tenants
One tenant's pets may annoy and disturb other tenants. This can include excessive barking and soiling common areas. Allowing tenants to have animals may also put you in the situation of having to referee these types of disputes between renters. Including language in your leases clearing outlining tenant consequences for ill-behaved pets can help clarify expectations.
Allowing pets at your rental property can be beneficial, but may also have negative consequences. Hiring a property management company in Tacoma or Olympia WA to handle your property will help ensure any pet-related issues get handled professionally and promptly.