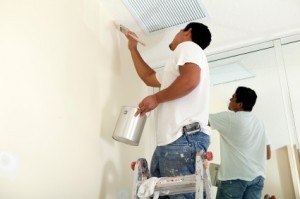 Having good tenants is the dream of every property owner who is renting a place out. Good tenants are those who stick around and have a low impact on the property. They pay on time, adhere to the rental agreements, and are generally law-abiding folks. These folks treat your property as their own home, taking care to keep it in good shape and report any repairs when they are needed. Of course, having property management in Tacoma is the easiest way to find and keep good tenants. Here are some other ways you can endeavor to find good tenants.
Clean-Up
Before you even begin the search process, it is smart to be sure your property looks as nice as possible. No one wants to rent a place that is not well-maintained. Tidying up the yard and touching up paint in are two things important things to look out for.
Put Thought Into the Ads
Creating good ads is also a very important part of the process. Many prospective renters look for properties online so it is critical to use technology to your advantage. Be sure your ads are posted on the right websites for your target demographic. Pictures are a must. Writing a great description of your property, but not including pictures decreases the number of interested parties contacting you.
Be Timely
After you have invested the time to design compelling ads, responding quickly to any inquiries may help you secure good renters faster. People who are looking for a new place to live often want to view a property within 24 – 48 hours of seeing an ad. If don't you respond in a timely manner they can lose interest. Also, when someone schedules a showing with you, it is not a good idea to not be late to the appointment.
Check References
Checking the references of prospective tenants is critical. This includes calling previous landlords and current employers. Performing credit and background checks is also wise.
Following these four tips can help you find good tenants. A company that is knowledgeable about property management in Tacoma WA is a great resource for any questions and help with the process.
Contact Olympic Rental and Landlord Service today and we will find good tenants for your rental home in Tacoma, WA. Come see the difference our team makes. To us, you are never just a body filling an otherwise empty unit. You are our customer, and we care about your experience with us!