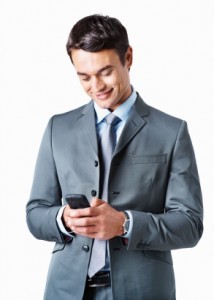 If you are a landlord in the market for a property manager, it can be difficult to narrow the field down enough to make the final choice. There are a lot of companies available that promise good results and years of experience, but how do you know if they are being truthful? There are several things you can do before hiring anyone to manage your property that can help you make a good, educated choice.
Learn About Their Work Load
The first thing you should find out about potential property managers is how many other properties they are managing. One person can only do so much, and one company has limitations as well. If the property manager is in charge of a bunch of other units, it is probably in your best interest to pursue the services of another company. You cannot expect a quality service if the property management business is spreading itself too thin.
Are They Putting You First?
Some property management companies own vacant units themselves, which means you can never know if your properties are taking top priority. You may get very few tenants, and the ones you do get may be lesser-qualified clients. Rather than give up potential tenants to these companies, find one that operates exclusively as a property management business. This can only be a benefit for you.
Inspections
Get someone who can conduct routine inspections of your property. If they are hesitant to commit to inspections or insist on charging a fee for them, look elsewhere. Routine inspections should be a basic part of property management. Knowing that your land is going to be kept in good shape is essential for you as a landlord.
Equipment
You should ask about which property managing tools they use to run a business. There are many different programs available, but some are more effective than others. You want to look for a property manager that conducts business efficiently and professionally. If no plan is set, or their program is unorganized, try to find a business that will be able to give you better results.
Keep in Contact
Before committing to any property manager, make sure you set up a system of keeping in contact. You should get reports every month telling you about rent payments and expenditures, including maintenance issues and tenant complaints. The most important thing in any business partnership is communication, and you want to be sure the business you choose to handle your properties is open to keeping you informed and up-to-date on any and all happenings concerning your land.