Reasons You Should Hire A Property Manager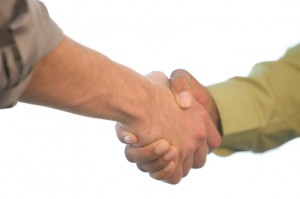 As a landlord, you may be debating between hiring a property manager and handling everything yourself. There are several arguments behind both options, and the answer for you depends on your current situation. However, if you are not sure, it may be in your best interest to go over the benefits of hiring someone to manage all of your properties for you. There are a number of factors that contribute to hiring a property manager.
Location
There are occasions where the property you manage and your permanent location are separated by rather large distances. For example, you may call Montana home, but manage a property in the Phoenix area. If the distance is great, it can be more difficult for you to bring in tenants, respond to emergencies, and handle complaints. You can even have problems collecting rent on time. In cases such as this, hiring a property manager can save you money and time, and ensure that your properties run as smooth as possible.
Number of Units
With only one or two properties, it may be simple for you to handle everything yourself, especially if you live close by. However, if you find yourself in possession of many different properties, you can be overwhelmed quite easily. The more properties you have, the more complaints and maintenance issues you will have to deal with. Having a good property manager installed, even if it's only at a few of your properties, can save you a lot of time and headaches.
Experience
Property managers, especially the good ones, have years of experience in the real estate field. If you have little or no experience, hiring someone to help you manage your properties is certainly in your best interest. They can help you with everything from hiring the right maintenance workers to understanding the fair housing laws that apply to your property. Really good property managers are also great at finding tenants, screening them quickly, and getting them into the units as fast as possible. This can mean more cash flow for you in the long run.
Time Commitments
It can be especially difficult to manage a property or set of properties if you are also working a job full time. You may also have friend and family commitments that take up a majority of your time off the clock. If time is an issue for you and your schedule, hiring an experienced property management service can relieve some stress from your life and free up valuable time for you to spend elsewhere.