Homebuilding has hit a huge upswing. D.R. Horton, the largest homebuilding company in the US, reported it is up 22% in the number of homes it sold in the second quarter of this year, as compared to the second quarter of 2014.  This must mean homeownership is hitting a similarly high rate, right? The answer might surprise you. Our property managers in Tacoma are seeing some interesting trends.
The Current House-Building Boom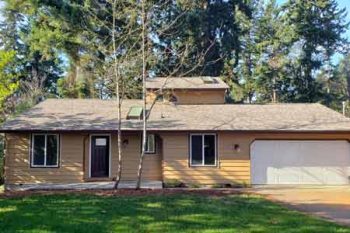 Not only are the major home-building companies reporting their best sales since the market fell in 2007, the companies who supply materials for homebuilding are also showing increased business. One example is the concrete industry. Concrete has seen an 80% increase in cost over the last five years. Cabinetry makers and other home-building-related industries are all seeing their highest numbers in eight years.
Analysts for Morgan Stanley state that investors who purchase more than ten homes per year have purchased 528,000 single-family homes since 2011. This amounts to $68 billion pouring into the housing market and pushing forward the recovery we are seeing.
This boom in new homes being built and bought should also mean homeownership is on the rise, but it doesn't. Businesses that are buying up new homes are in the vast majority. While home sales are up, owner-occupied homes are down. the US Census Bureau shows a 63% drop in homeownership in the second quarter of this year. In fact, homeownership is at a 48-year low for homes occupied by their owner.
The reality is that many more homes are being bought by investors and corporations. It is becoming an ever-increasing market of renters out there.
The Need for Property Managers
As these corporations and investors continue to buy up homes, the need for experienced property managers increases. Having someone handle the rental of these homes and ensuring the investment is being well cared for is an important part of the equation. More and more, the new face of homeowners requires property managers with the skill and understanding to rent houses in local markets.
For more information about this or other property management concerns, please contact us at Olympic Rental & Landlord Services.