The Olympia Press Building, the orange mission-style structure on the bustling corner at State and Capitol, has seen tenants come and go over the years.
Now, new owner Todd Monohon says he wants to not only revitalize the building at 115 State Ave. NE, but he also wants to play a role in revitalizing downtown.
"I think downtown is coming back," said Monohon, who owns Olympic Rental & Landlord Services, a residential property management company in Olympia.
Monohon was looking to make a commercial investment. After he heard the building was available, he bought the 27,000-square-foot structure in March. His first order of business was to "stabilize" the building with some key maintenance projects. Next up is a plan to renovate 12,000 square feet for his property management business, leaving about 15,000 square feet to lease.
One spot currently available is the corner space that faces Capitol Way at State Avenue. Once home to a vaping business, Monohon thinks it would be great for an art gallery or wine bar.
He has heard from a number of potential users — distillers, brewers and the artists community — but so far has two tenants: Olympia Hair Company and Tulip financial empowerment by Harborstone Credit Union.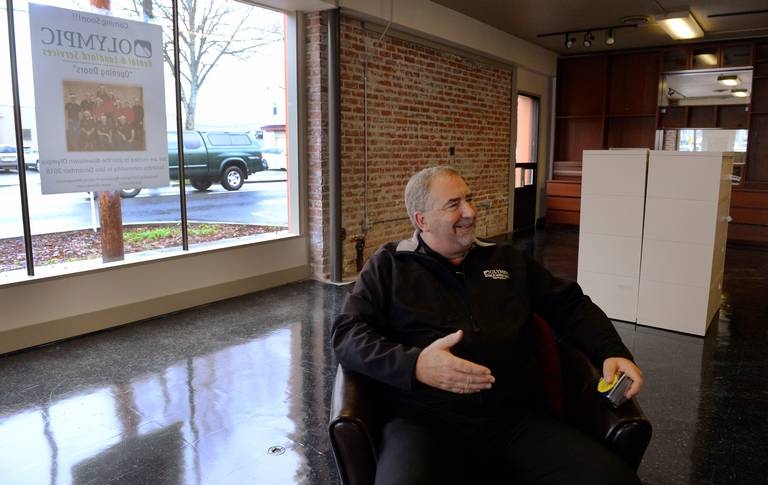 Still, he is bullish on the building's potential, pointing out it has huge interior spaces. It also has a skylight that he estimates is 15 feet wide and 40 feet long, but that is blocked by an HVAC system. Once exposed, he believes the natural light will appeal to someone and could be similar to the New Caldonia building on Fifth Avenue, which has an atrium-like feel to it.
"It's a fantastic thing to happen to downtown," said city of Olympia economic development director Mike Reid about Monohon's investment.
Reid said the building is on a busy and important location and it has a wonderful history.
It was built in 1930 and occupied by The Olympian newspaper through the 1960s. Later, it was home to Capitol City Press before it moved to Tumwater. Seattle developer Jim Potter, who also used to own the Capitol Center building on the isthmus, once owned it as well.
'He's taking a risk to bring it back to life," said Reid about Monohon and his purchase, "but that's also how we will turn the corner to grow the vibrancy we need downtown."
Monohon acknowledged that for some, the image of downtown is nothing but homelessness, but he thinks that's wrong.
"It's not about homelessness," he said about the issues facing downtown. "It's about addressing substance abuse and mental health problems that can lead to homelessness. It's about changing public policy."
And he thinks downtown is changing for the better.
"I'm betting on it," he said.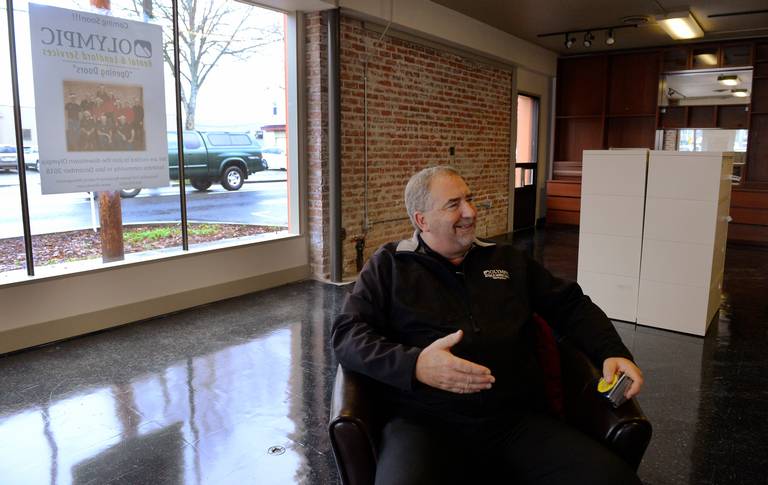 Original article published at TheOlympian.com on November 30, 2018 written by Rolf Bloom, video by Steve Bloom.
[source]