Should You Create a Limited Liability Corporation (LLC) To Help Manage Risk To Your Asset Base?
Real property owners, especially those who have homes for rent, are regularly advised to create an LLC to hold these properties. Real property owners, especially those who lease out their properties, are periodically advised to form an LLC to hold these properties. The LLC format was created for the "common" or small investor/business owner and works well for this purpose. If you plan on keeping your property as an investment, this may be the right choice for you. I am not an attorney and cannot offer legal advice. However, I can share my experience in creating and managing LLCs for my personal properties.
Creating an LLC
Essentially, forming an LLC is creating another "person" who now owns the assets identified. Thus, if something goes wrong and a tenant or guest to your property sues, they will be suing this entity and its assets and, in theory, not your other personal assets. If you or you and your spouse are the sole owners of the assets, the LLC format is looked upon as a simple pass-through for tax purposes and is easy to administer.
Is Creating an LLC Difficult?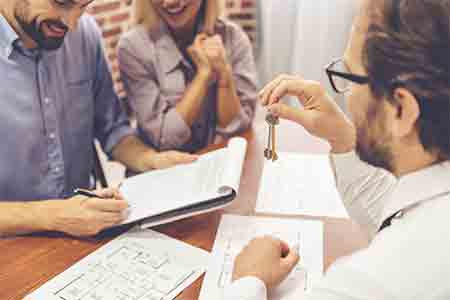 No. The creation of an LLC is easier than you might think in Washington State, and it does not require legal counsel. You can create an LLC online for a few hundred dollars at the Secretary of State's website, or in-person if you're local here in Olympia. However, be aware of both internet and print scams charging thousands of dollars to complete this process.
How to Change Property Deed-of-Ownership
If you're in need of property management services in Olympia, call Olympic Rental & Landlord Services. Owner Todd Monohon has personal experience renting and managing his own properties, as well as forming LLCs. Call now to get started!
Once the LLC is created, there are considerations of how the property deed-of-ownership is to be changed. This process can be done at the county seat for a small recording fee. Often, a title company can help you confirm the title language needed for the forms involved. You should also check with your lender and insurance company before changing the legal ownership. Usually, no changes will be required by your lender, but it is always best to know upfront. Changes will be required by your insurance company but should be simple to complete.
LLCs for Multiple Partners
If you have partners other than your spouse, then the LLC format is probably even more important to consider. For multiple partners, you will definitely want to draft a full LLC agreement which outlines the operating procedures, including how assets will be distributed or the LLC will be handled should the partners have some disagreement or simply wish to divest themselves of the assets held. This process is best done with legal counsel, but again this should not cost thousands of dollars. The only exception to this is if your partnership group is very complex or gets bogged down in the process and requires lots of specific and unique language beyond a typical LLC agreement. Of course, multiple partners will also affect financing and insurance.
---
How Can Olympic Rental & Landlord Services Help?
Owner Todd Monohan has owned and managed rental properties since 1985. As a property owner himself, he understands the necessity of a people-oriented property management company that goes well beyond the basics of property management in all aspects of service. If you're looking for an experienced property management company in Olympia, look no further than Olympic Rental & Landlord Services. The property managers, accountants, office personnel, and maintenance team all participate in professional development opportunities each year. All of the property managers are members of the National Association of Residential Property Managers and regularly attend regional speaker lunches and conferences to give their clients the best service possible. Call today to get started!