For people who enter the real estate industry, it may seem like property management is something that's out of reach and better left to the "big guys." While you do want to increase margins as much as possible, if you end up holding even a modest portfolio, a property management team can become a necessity.
Olympic Rental & Landlord Services LLC offers full property management services for the Tacoma area. We work with clients around the area to figure out a way for us to help that keeps your portfolio economic and cash-positive. Here are some of the talking points that tend to come up in a normal conversation with prospective clients.
What Property Managers Do?
To put it plainly, the primary role of a property manager is to make sure a property remains a good asset to a real estate portfolio. A property management team looks after the property and provides a way for property owners to offload the time-consuming management responsibilities.
1. Property Management Keeps The House Full
Above all else, property managers make sure your property always has tenants. They're responsible for things like collecting rent, performing background checks, and ensuring that you get the right kind of people. Moreover, they can even deal with evictions or other difficult conversations that might arise with tenants.
2. Maintenance and Repair
Also, if there are any maintenance and repair issues, you have to take of that as well. All of this makes property management a hectic task, especially if you are doing it yourself. If you're working with a few properties under you belt, the time spent on maintenance can be enough to make ownership not financially worth it. A property management team like ours helps owners get repairs and maintenance addressed quickly and affordably.
3. Automated Growth
Good property management pays for itself over time by allowing property owners to do something other than managing properties. Because you're not wrapped up in the day-to-day details of taking care of house repairs, making sure it's filled, or other tenant issues, you can use that time to acquire additional properties.
Property managers will do the maintenance, put tenants in homes, do the paperwork and also deal with evictions and hard conversations.
Property Manager – Do You Need One?
There is a lot to learn before you hire a property manager for your rental property. Creating extra income out of your rental property is a great idea but it can be troublesome if you don't know what to do.
This is why hiring a professional is recommended and here are some reasons that explain why and when you need a property manager.
1: You Want To Increase Revenue
A property manager does a lot of things for you. He will ensure that you get the best price on your property, market it properly and deal with all the hectic background checks. He will also collect rent for you from the tenants on time and also issue penalties on your behalf if the rent is not paid or as agreed.
In simple, you will be enjoying a monthly revenue without ever dealing with the tough background tasks.
2: Your Rental Property Is Away from Your Residence
If your investment property is away from your current residence it can be very troublesome to manage it. For example, if it is in a different city than the one you are living in, it'll get extremely difficult for you to find tenants, do the paperwork and deal with maintenance or even collect rent on time.
Having a middleman will save you from all the trouble and actually save you money in the long run.
3: Do You Own More Properties?
Maybe you own more than one property. This also increases the workload and management issues. More units mean more tenants, more vacancies, more repairs, more paperwork, etc. Just think, you hired the wrong man for maintenance and repairs, or there is some paperwork or other administrative issues to deal with.
4: Late Payments from Tenants
Not everyone can confront tenants who are habitual, late payers. While a good property management company will weed out undesirable tenants like these, it happens. Late payment is a common issue and must be dealt with professionally and by someone who has experience.
First and foremost, a good property manager will ensure that you get good and faithful tenants who pay on time. However, if there is a late payment by a tenant your property manager will be the one to deal with all the trouble. He will have a conversation with the tenants and ensure that you get your payment as soon as possible.
5: Do You Have Experience with Maintenance & Repairs?
Whenever any maintenance or repair issues arise do you know whom to call and who to trust? It gets a lot more difficult if your property is in a different state. Hiring inexperienced contractors with poor work quality will only be a cause of headaches and more costly issues.
When you hire a property manager, he will be the one to hire the right people for maintenance and repairs.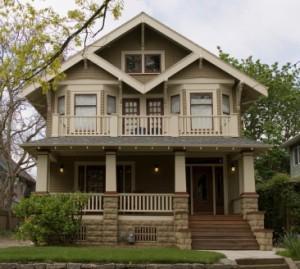 6: Can You Deal with Stress?
Aside from more time and more money in the long haul, this is perhaps the most important reason as to why and when you need a property manager – energy and stress. Along with everything else you've got going on, property management is taxing. Conflicts with bad tenants, domestic disputes, evictions, collecting rent, dealing with legal issues, etc. everything taken together is taxing on a property owner.
7: Marketing & Advertising
A professional property manager handles all the marketing and advertising of your unit to get you tenants as soon as possible. They'll fill your unit as quickly as possible and help eliminate vacancies whenever they arise.
8: You Want Good Tenants
Finding good tenants for your property can be very difficult. You don't know the people moving in and if they are from a different state, it can be even more difficult. Property managers have connections and experience that help you to find good tenants who pay on time and are free from a criminal background.
Looking For A Property Manager?
At Olympic Rental & Landlord Services LLC, you will work with some of the best and experienced property managers who know how to deal with all the background checks, maintenance, and legal issues professionally. You can contact us today for more details.