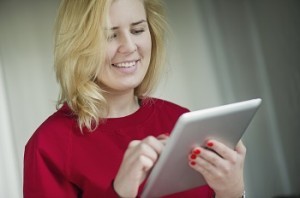 Finally coming out of the housing bust, buying options are becoming more accessible. Many rental units have been built since the beginning of 2013. With the added competition in homes for rent in Olympia coupled with the bump in buying activity, how can renal properties compete for renters? The largest current and growing group of renters are the Millennials. That being the case, what attracts this group? Appfolio Property Manager created a consensus of ways property managers are having success in attracting this particular crowd. Likewise, StudentHousingBusiness.com has gathered some advice about 20-something students renting in University towns. Here are tips for what is working.
Digital Options
As a generation that came of age never having written a check this group demands electronic convenience. Everything from rent payments to work maintenance orders needs to be possible online. This should be available through smartphones as well as a full website. But let's back up a bit. The first step is attracting renters online. Gen Y won't get to the point of paying rent online if they haven't found you; that means finding your online. Having a good website and positing with all the primary rental search sites is a necessity. As much information about the property as possible should be included. This group will more than likely make a decision about the property based on photos and description, as well as the Google Maps street view. If your listing does not include information such as deposit and fees, move-in date specifics, length of lease options, whether pets are allowed (how many, breed restrictions, and related costs), amenities, et cetera, a Millennial may email or text to inquire—or they may very well just move on to the next listing. Having plenty of photos, inside and out, is also part of a desirable, informative listing. Once you have interest, having an option to pay the application fee and sign the lease should all be available online. Once in, Millennials will want to continue that electronic convenience through all points of contact, such as requesting maintenance and getting quick answers to view email or text when they have questions.
Gathering Places and Amenities
Starting with Gen X, people began putting emphasis on their personal lives as much, if not more, than their work lives. Couple that with growing up in the age of social media and you have Gen Y, a group that likes to gather. Having large, open rooms, yards with a fire pit and/or built-in barbecue, and appealing patios are a great way for houses to increase rental appeal. For apartment buildings, adding a versatile room for meditation, yoga, and Pilates will build interest. Community gardens and off-leash dog areas are also appealing in homes for rent.
Social Media Presence
As internet savvy researchers, Gen Y will go to rating forums to see what renters are saying. Start by building a social media presence and offer interesting information to renters. Coming across as a caring company that wants to see renters in the right home for them rather than just trying to fill a property, makes all the difference. Once you have a friendly and visible online presence, look into the ratings you are getting. If there has been a negative review posted about your property address it by politely offering a resolution. Do this on the same review forum where it was published, so searchers will see your attempt to improve and resolve the situation.