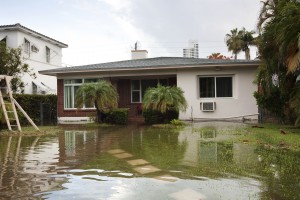 While landlord insurance is commonly understood to be a good idea for property managers in Tacoma to purchase, requiring renters to have their own coverage is still fairly uncommon. It is not only important to require renter's insurance as part of the lease agreement, but it is also important to stipulate the amount of coverage renters need to have. By doing so you will reduce your own costs as well as your liability while also benefiting the renter.
Here are some reasons why:
No Cost to You. Requiring renters to carry their own insurance policy adds to your coverage without hitting your bottom line. Renters have coverage for themselves and their items, and you can work to keep rent lower by not having to pay for the added coverage. So it really is a win-win.
Less Liability. Renter's policies generally cover several items that landlord insurance does not. This may include things like medical liability for residents and guests who are injured on the property. It also lowers the risk that you will be sued by a tenant who has lost items and has no other avenue of replacing them. If a tenant loses items in a fire due to a wiring issue, renter's insurance will cover the costs for you.
Protection for All. Renter's insurance protects property and people, including property managers. It covers rent if a tenant needs to move out due to a necessary renovation after a disaster. That helps the renter but also ensures you are paid. Again, a win-win.
Marketing Property Management Services. If you are selling your property management services, this is a selling point. It shows property owners that you are dedicated to protecting their property.
If you have questions about requiring renter's insurance or have other questions about property management, please contact us at Olympic Rental & Landlord Services.